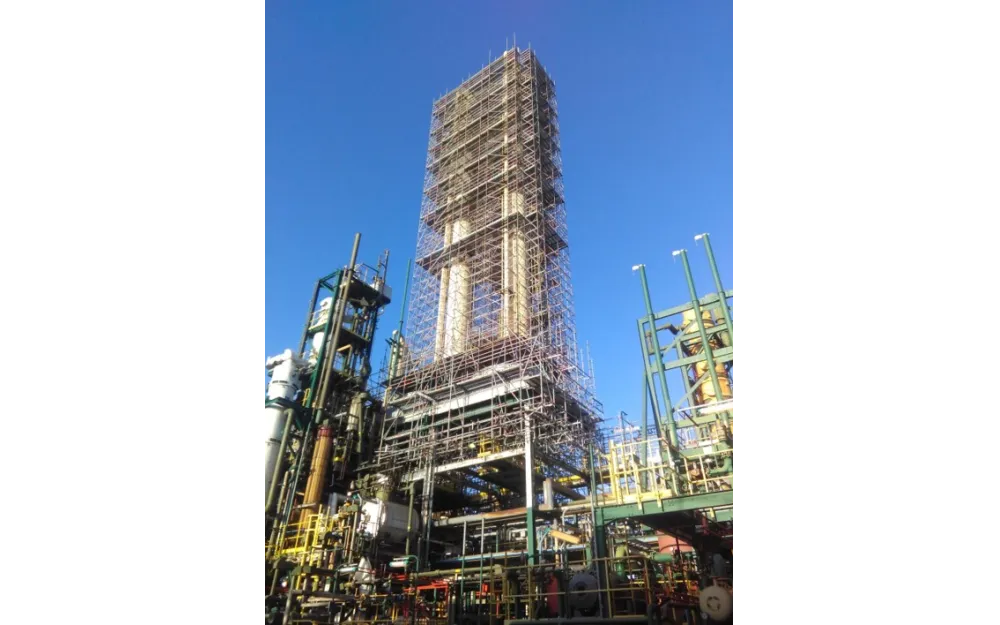 A few years ago, WWSA was invited to bid on a contract to supply scaffolding materials to a power station project. We won the contract, and were also able to supply a full team of experienced scaffolding personnel to work throughout the duration of the project.
At the height of the project, we were supplying a team of over 40 scaffolders working on this massive project. We teamed up with a scaffolding contractor local to the project to ensure the steady supply of competent workers needed daily on site. We maintain links with contractor firms globally - wherever we have worked around the world - for precisely this purpose.
The contract was to replace two existing turbines over a 28-week period. WWSA advised the client what access product was required for these works and the works were carried out to a very successful conclusion that satisfied everybody involved.